The twin of Kiliaan Jewelry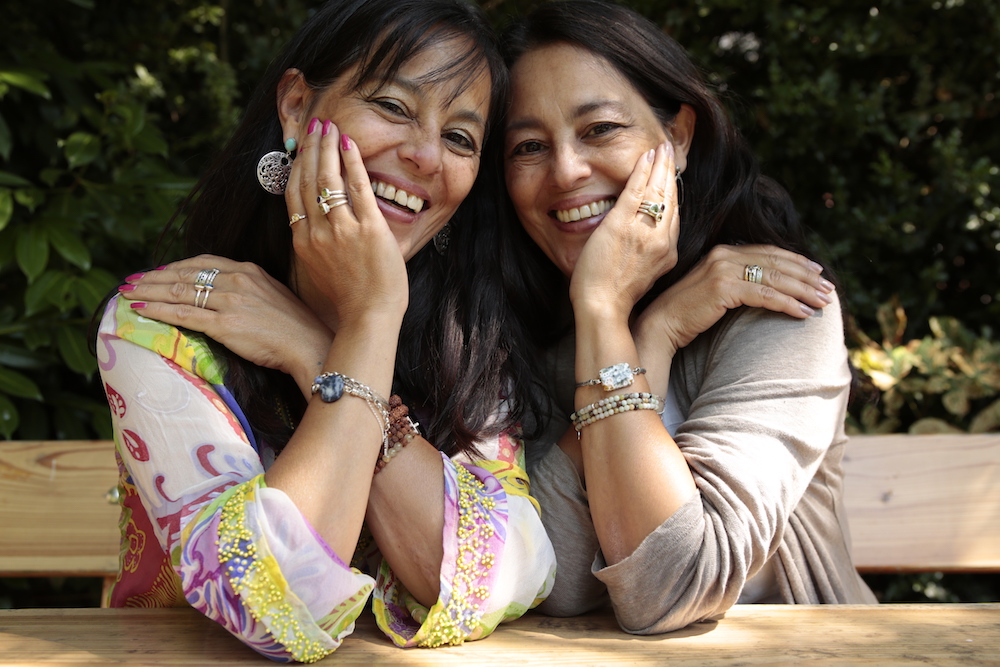 The story of Kiliaan Jewelry
Ever since I was a child the beautiful colours of gems fascinates me. I'm sure I inherited this gem love from my mom.
I couldn't stop looking to those sparkling jewelry my mom and granny where wearing. My eyes were attracted to their jewelry. Every piece handmade and set with colorful gemstones. Beautiful pieces of art made by artists from Bali and Java. The years passed and finally I have made a full time job of my passion: Kiliaan Jewelry, named after my mother Noesje Kiliaan. A tribute to the woman with whom it all begun.
Expert in gemstones
In our house of gems you will find handmade jewelry with special gemstones and minerals. The silverwork is especially handmade for Kiliaan Jewelry by our silversmith in Bali.
Laetitia is a graduate gemologist (GIA) from the renowned Gemological Institute of America (GIA).
Do you have questions? Are you looking for a specific gemstone?

Please send an e-mail: [email protected]
Laetitia and Miranda
Founders Kiliaan Jewelry